What does a day in the life of a young ballet dancer look like? Stanisław Węgrzyn, a Polish dancer and choreographer working for the Royal Ballet Company in London kindly agreed to be part of our project 'Rzeczy Piękne'. We're delighted and excited to meet such a talented and hardworking young man 😊 We will talk about the bright and dark sides of the profession, sources of inspiration and the opportunities, but also burdens for artists and the ballet art form itself in this day and age.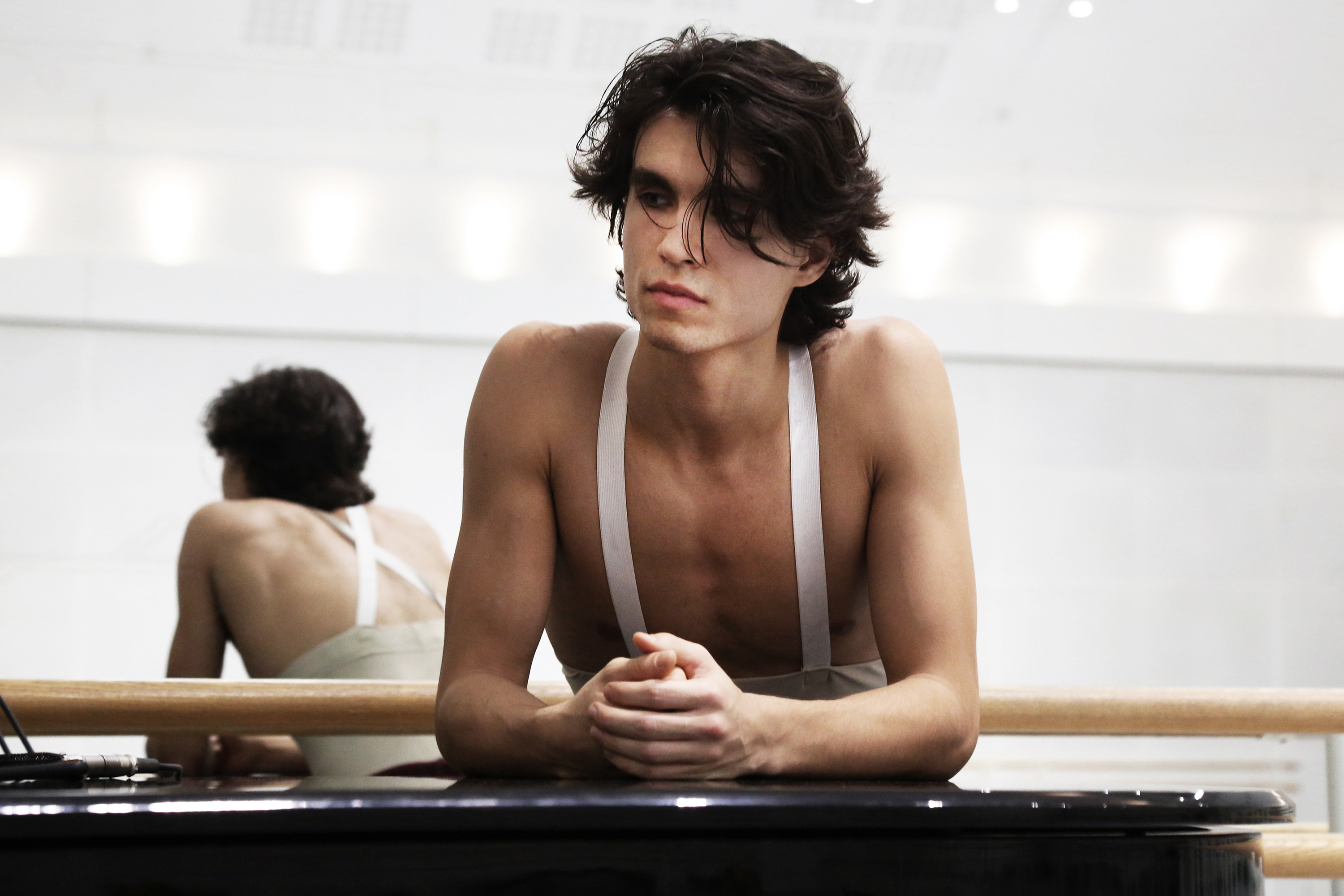 Rzeczy Piękne: Is ballet a way of expressing your personality?
Stanisław Węgrzyn: You could say that ballet is my personality.
When exactly did your journey through this beautiful field of art and life start?
SW: Dance was in me for as long as I can remember. Even as a toddler I would start to move to the beat whenever there was music playing. Time allowed me to bring out the movement I've been carrying on the inside and it was music that birthed its existence.
I can imagine that your dreams could come true thanks to a great deal of support from your parents?
SW: I'm so grateful to my parents for all their dedication and input into my artistic career. They've guided me, taught me how to believe in myself and what I'm capable of and how to be disciplined.
You're now working for the Royal Ballet Company in London. It's a great honour and prestige. Tell us, what course did your education take before you've become part of this internationally renowned company?
SW: I've begun my ballet education at the age of eight in the Krakow Ballet School. I've studied there for four years. Then I spent a year at the Ballet Studio affiliated with the Krakow Opera. After the first year of my secondary school we moved to Warsaw to make it possible for me to continue my dance education in Roman Turczynowicz General Ballet School. Then, after finishing secondary school I studied at the Ballet Academy, University of Music and Performing Arts in Munich, where I've learned a lot about life. During that time I've discovered the professional dancer in me.
I owe a lot to the school's principal, prof Jan Broeckx and the incredible teachers there. Kirill Melnikov taught me the Vaganova method. It was also the place that introduced me to modern ballet – I had a privilege to work with a teacher and a choreographer David Russo.
To give our readers a little taste of this special and such demanding profession, could you describe a typical day as a dancer?
SW: 9:30 am I start with floor barre –  it's a warm up that allows me to prepare my muscles and joints for a long day of work.
10:30 am – the ballet class starts, an essence of a dancer's day – a daily training that's indispensable to stay in top form.
From 12 pm I have rehearsals for a show that I currently work on with the company. It's usually a classical production.
Around 2 pm I go for a workout I've signed up for with a personal trainer. We work according to a custom built program. It all takes place in the gym area inside of the theatre.
After the workout it's time for lunch.
Around 3:30 pm I have another rehearsal for a completely different production. It finishes around 5:30 pm to give us time to rest and eat a small dinner before the evening show.
At 6:30 pm I start my performance prep – I do my hair and makeup, put on the costume and start warming up side stage.
At 7:30 pm the three-hour-long show begins. My day ends when I wash off the sweat and makeup from my body. I leave the theatre around 10:30 pm.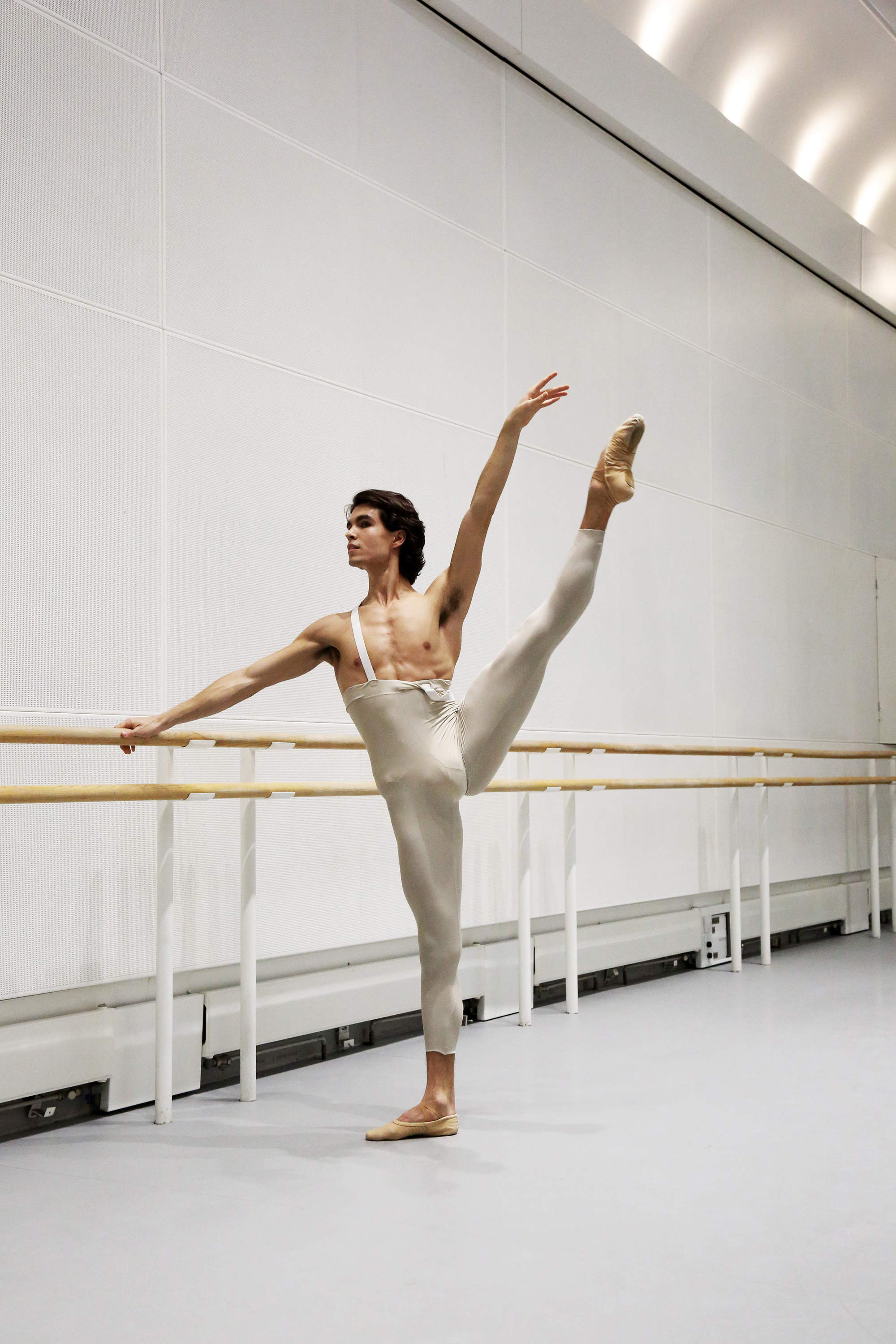 Classical ballet is an enormously demanding art form. The body is continually pushed to its limits – that requires real dedication. What keeps you motivated to keep pushing past your limitations?
SW: I'm motivated by the dancers I'm working with on a daily basis.
You need to stay fit at all times. How do you take care of yourself? Do you follow a specific diet?
SW: Yes, I don't eat meat by choice. I feel healthier because of that.
There's a lot of competition and rivalry in the ballet world. How do you find it?
SW: I like competition, the healthy competition.
In April 2017 I was able to attend a ballet gala : 'Dance to live – where passion becomes air…'. That was my first time seeing you on a big stage and I've witnessed not only a brilliant, mature performer but also a choreographer, as some of the pieces presented on the night were created by you. You intentionally gravitate towards modern dance. Why is that?
SW: I think that modern dance has the potential to attract a modern audience, and that's what we need.
Ballet, one of the most beautiful art forms within the performing arts world, is inevitably connected to passion and should always aid its development. How do you think we should nurture young people to keep the passion and sensitivity in them?
SW: It's their responsibility, each of them individually. A young person should know what ignited their passion and figure out how to keep it alive.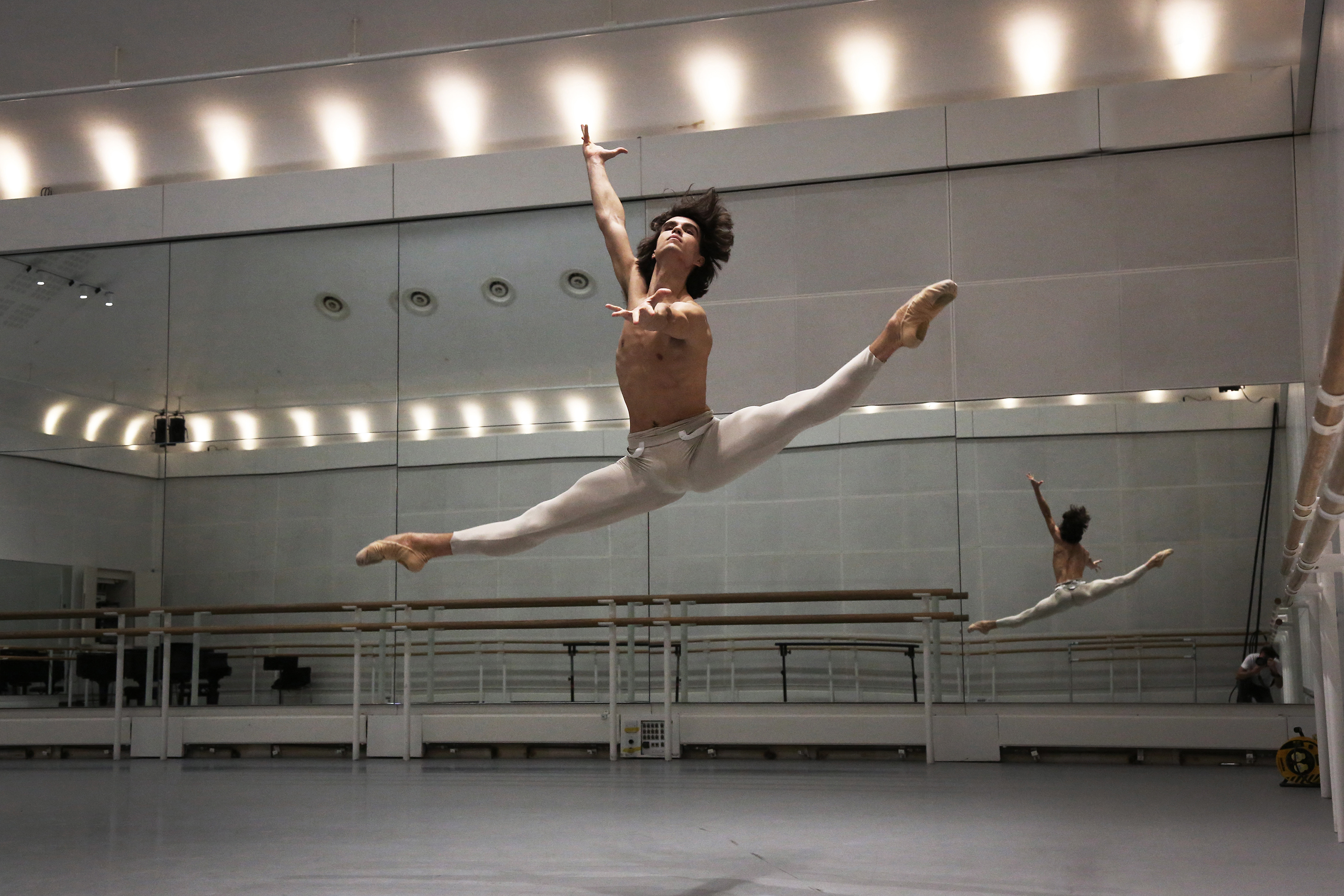 I've recently watched an interview with a Polish dancer who opened up a very important conversation about the dark side of ballet – the education process. She mentioned psychological violence present in Polish ballet schools, pressuring very young students and intentionally criticizing them in a very harsh manner. I wonder if you've experienced any of that? What are your thoughts on the subject?
SW: There's always been pressure, if not from the teachers, then an internal one. Ballet requires an immense amount of determination.
Dancer – this term is understood in a much broader sense than it used to, I would say it has a lot of different meanings now in the age of great popularity of ballroom dancing and TV shows that promote it. What do you think about that?
SW: Dance is probably the oldest language known to people. It's existence began thousands of years ago around a bonfire. I'm glad that it has evolved so much since then and continues to do so, because it's a means of expressing the emotions and experiences of a dancer or a choreographer.
What do you think could be done to increase the significance and following of ballet as an art form in our society?
SW: In the UK there's a program called 'Chance To Dance' where professional dancers present ballet repertoire to a very young audience – children aged between 4 and 8 years old. In this way they encourage them to take the first steps towards dance.
I would love for Polish people to experience ballet in the theatres more often, so I'm fighting for Royal Ballet to broadcast their shows in Polish cinemas. Promoting ballet online on various platforms is a great success. Being able to access performances at home allows to attract much wider audiences.
Dancers retire very early, even at age of 35. What do you see as an alternative for yourself when that time comes? Will it be choreography, which is something you're already doing?
SW: The greatest burden in the life of a dancer is the fact that it's a very short career. It's incredibly beautiful, but also fleeting. In the future I'd love to be more involved with choreography.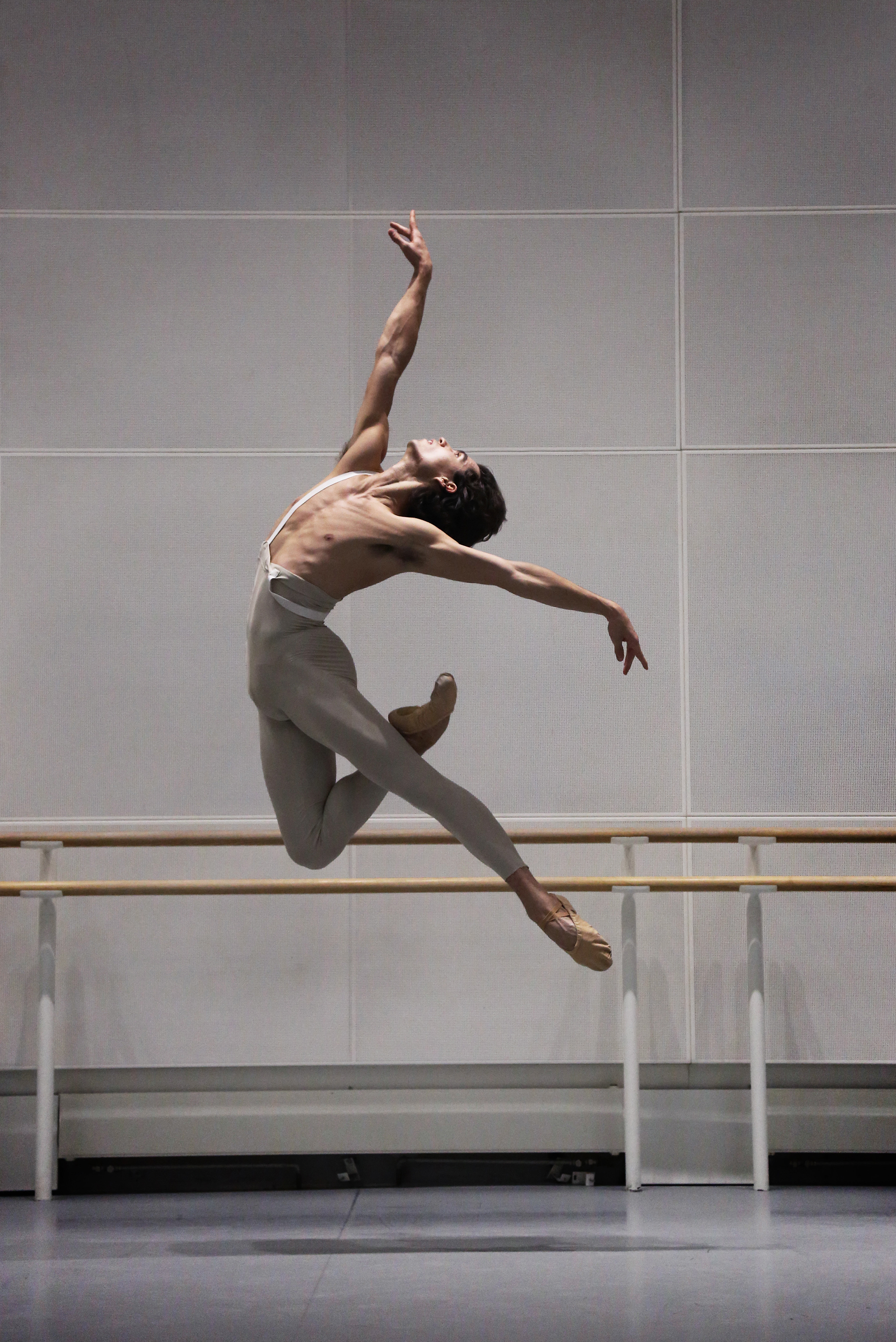 And would you consider a teaching career in the future?
SW: It's possible.
Let's talk about career goals that you have on your heart and that are possible to come to pass.
SW: When I quit the career as a professional dancer I'd like to get involved in theatre. I can't imagine letting it go so easily. I will probably  end up working on a choreography for some production, or rehearsing with dancers for the performance.
What's your life goal at the moment?
SW: I strive for perfection. I know I will not achieve it, but I seek out for something (greater).
I imagine that when you're working, you don't have much time for yourself. But during this challenging time for all of us – the coronavirus pandemic (we're talking in July 2020) you probably have more free time. If so, what do you spend it on?
SW: If I'm being honest, I'm still working, I have ballet classes, conditioning workouts, pilates, yoga, I've also been meditating a lot.
Who is the most important figure in your artistic or private life at the moment?
SW: Sevdaliza, an Iranian-Dutch music artist. She's my guardian angel who sets an incredible example. She always reminds me how beautiful I could be as a person.
What inspires you to keep developing your passion?
SW: I draw my inspiration from world-class ballet dancers, I love exploring different interpretations of principal roles in ballet works. I learn a lot that way.
Is there anyone whose performance you really admired recently? What part were they dancing?
SW: I could give so many examples. Marianela Núñez and Federico Bonelli in 'Giselle', Natalia Osipova as Kitri and Marcelino Sambé dancing Basilo in 'Don Quixote', Francesca Hayward with William Bracewell in 'Romeo and Juliet', also Lauren Cutberthson and Reece Clark in 'The Sleeping Beauty'. Yuhui Choe and Luca Acri in Coppélia are also my inspiration. There are many more but it's hard to list them all.
Is music present in your life? If yes, what genre? What do you like to listen to?
SW: I like electronic music, sometimes techno.
Do you have a favourite dancer or choreographer?
SW: Ever since I can remember my great idol has been Leonid Sarafanov. I've always admired his technique and stage presence.
Now it's different, because there are many artists that inspire me, with some of them I work. You can learn something from every dancer.
Do you like to travel?
SW: Yes, traveling educates you, allows you to gain new experiences, learn more about other cultures and how they differ. I'm fascinated by museums, architecture, landscapes. I'm interested in people and other languages.
Your favourite place in Krakow, your hometown is…
SW: Floriańska Street, the Main Square.
How would you like to encourage young people to follow their passion for classical dance? What would you like to tell them?
SW: I think they know how hard it is and that it is a painful career, because ballet has always been a way of striving for perfection.
Hard work bears fruit and stage will be your reward.
Stanislaw, I hope you will also be present on the Polish ballet scene. We're proud of you and we're waiting for a performance of yours in Poland. Thank you for speaking with us and we wish you a lot of health and strength for developing your passion ☺
---
2013 – 1st award at the XVIII Polish Ballet Competition Gdańsk
2013 – International Competition "Złote Pointy" Szczecin – scholarshipaward
2014 – International Baltic Ballet Competition Ryga – Special Prise
2014 – Scholarship "Młoda Polska" awarded
2015 – DAAD – Preis Hochschule fur Musik und Theater Munchen
2016 – 2nd award "Young American Grand Prix" New York
2017 – Prix de Lausanne prze winner
---
Photos: ©Matthew Willman – photographs from private archive, courtesy of Stanisław Węgrzyn.
Interview from July 2020
Interviewer: Joanna Zawierucha-Gomułka / Rzeczy Piękne
Editor: Dorota Smoleń
Translator: Elżbieta Kalicka
---